A lot has happened since I last posted. I got promoted and now work nights, 9pm to 7am four days a week. It's been an adventure but I do get time to build.
This is the Tamiya kit which from the box most closely resembles a Tiger from sPzAbt 504. The Bovington Tiger was from that battalion so that's what I will be building here.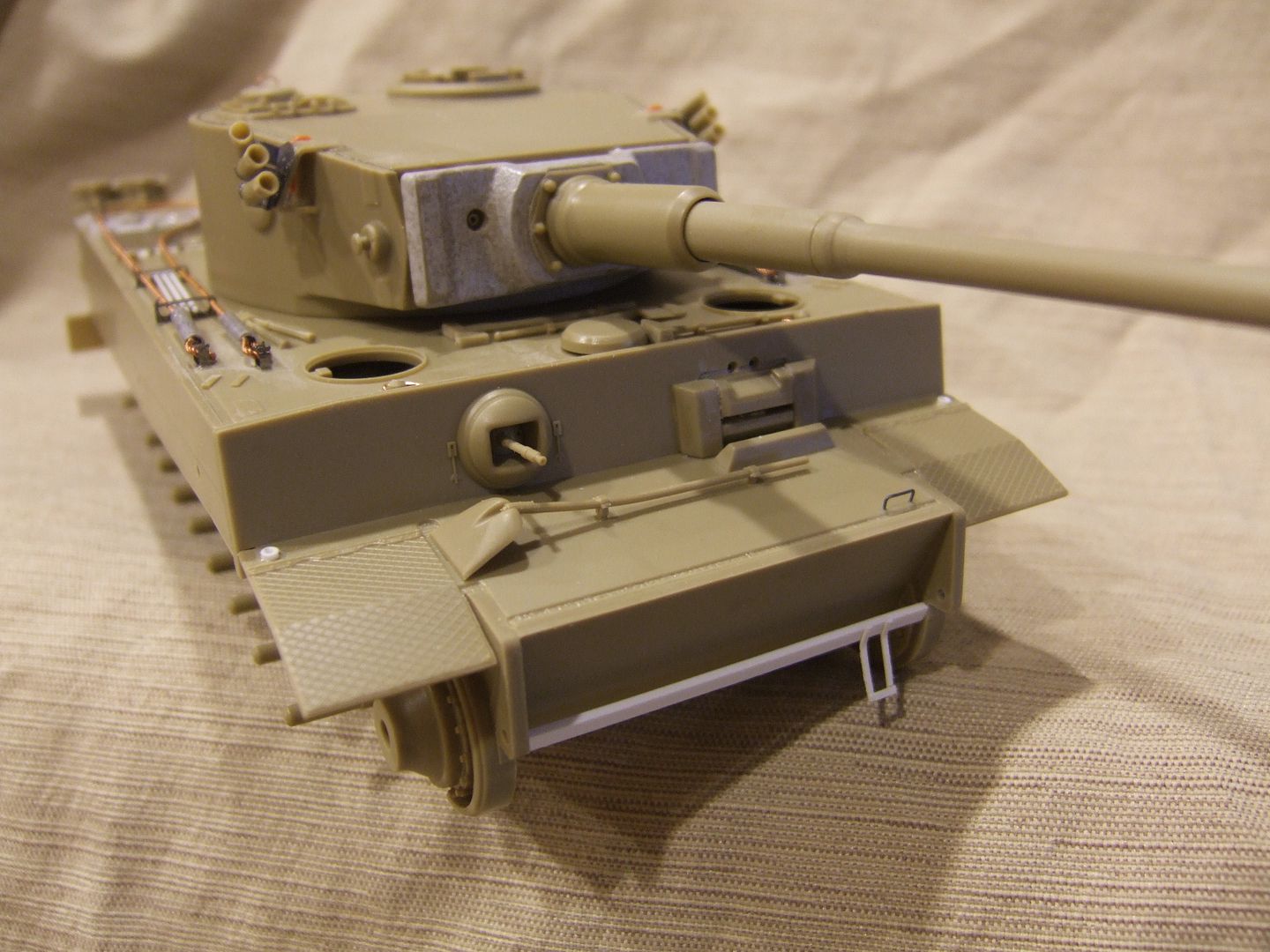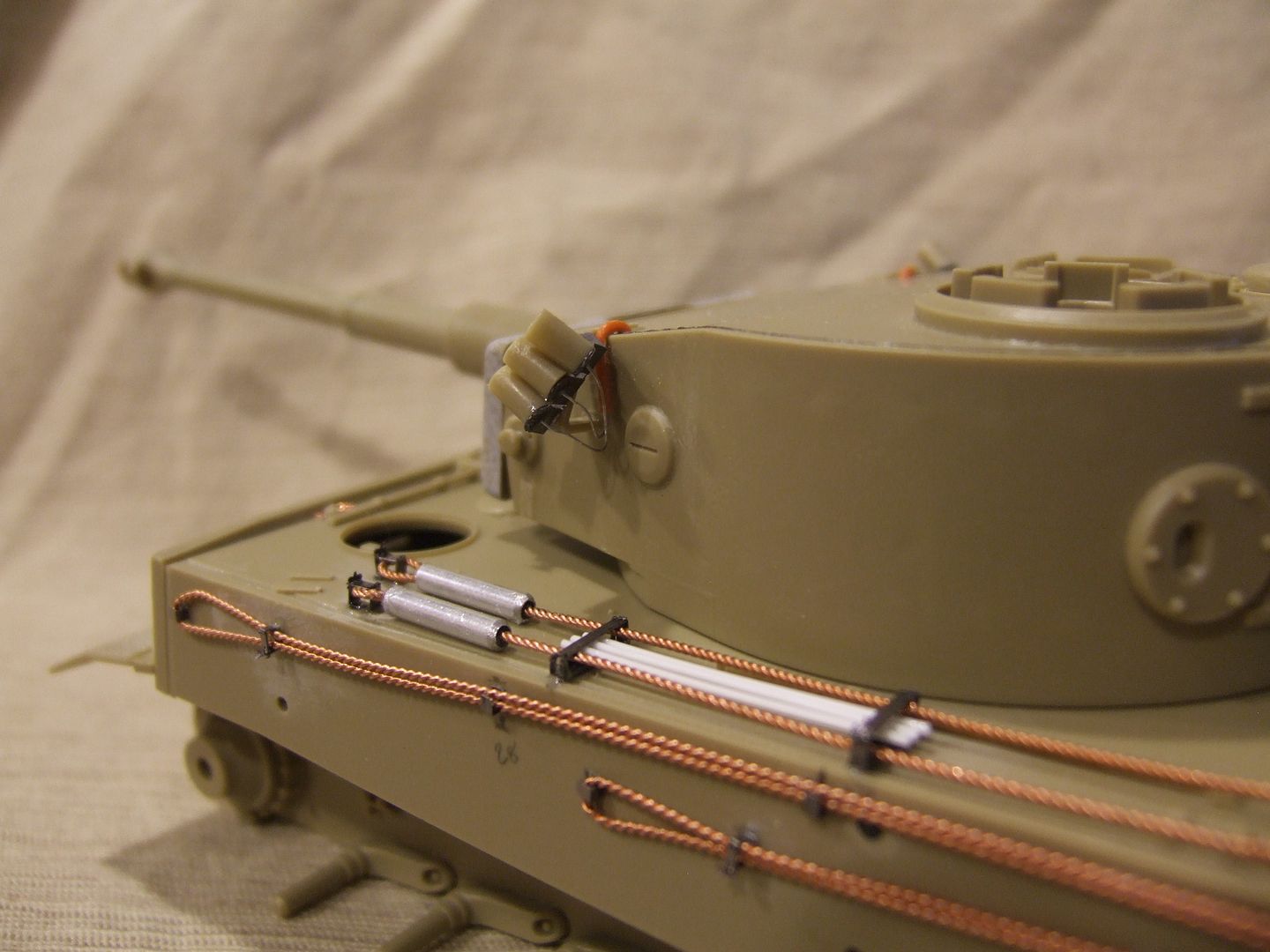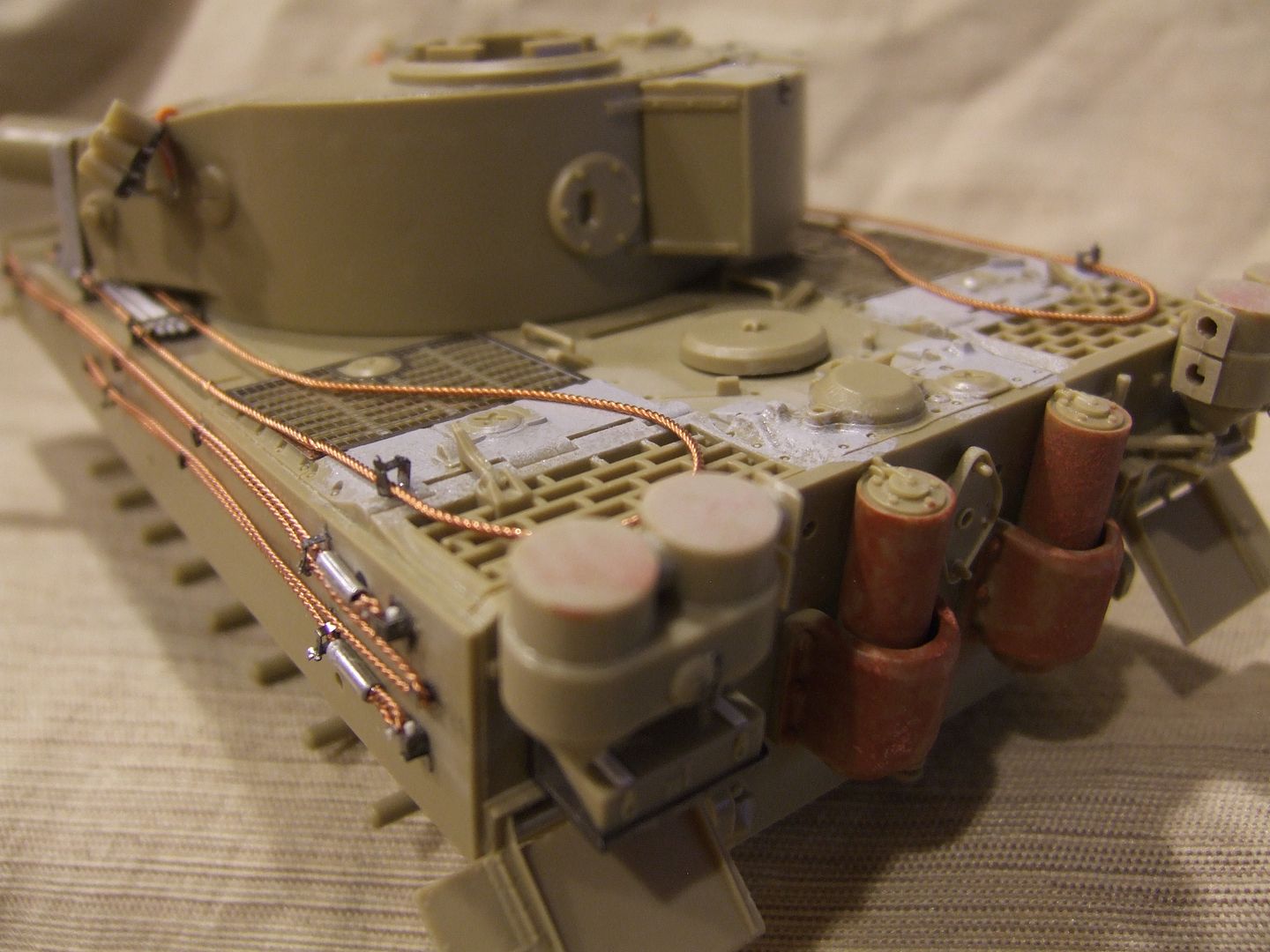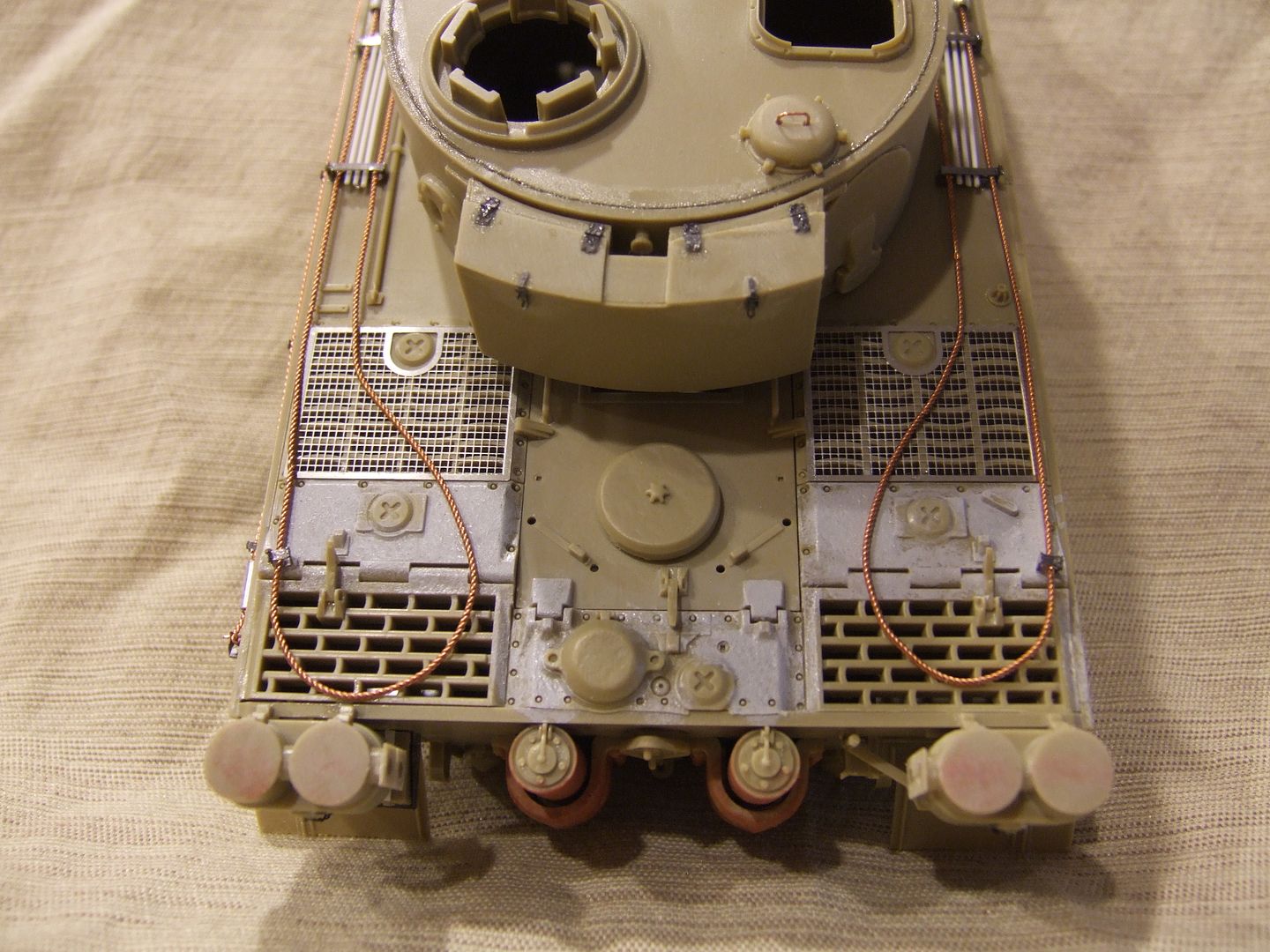 All the cables I made from copper wire twisted in a cordless drill. Fittings are Eduard PE. White styrene is scratchbuilt pieces seen on references of #131.
I will be using my Tamiya paint mixes for this.
G